M SINGLET TRANSTEX® LIGHT
Produced in AT/Europe
Knitted in Ried
Odourless
Transtex Pure
Product description
This is what functional underwear should offer - polypropylene, the king among climate fibers, draws sweat from the body without absorbing moisture itself. The skin remains dry even during prolonged activity,
nothing sticks, nothing smells. Transtex® light achieves all this without any additional chemical treatment - environmentally friendly and sustainable. The versatile sleeveless singlet with a wide round neck is light and
comfortable to wear, also thanks to the particularly soft flat seams.

An undershirt made of transtex® light material is above all light, breathable and odourless, completely without chemical additives.
Features
New knitting design
lightweight
soft to skin
perfect moisture transport and ventilation
extremely fast drying
odourless
versatile year-round functional underwear
wide cut round neck
sleeveless
supersoft flat seams
Material
100 % Polypropylene
Care instructions
Wash at or below 60 degrees
Material description
TRANSTEX-LIGHT
Lightweight 3D-knitted fabric; For highly athletic, anaerobic activities; Climate management due to moisture transport; Fast drying; Exclusively knitted in Ried.

Awarded product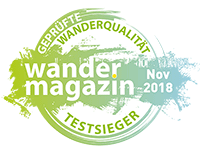 Ready for any climate
Functional underwear with transtex® creates a perfect body climate in all seasons - thanks to polypropylene and the unique knitting technique.
Reviews